LAGUNA WOODS CAMPUS & ONLINE CAMPUS
SATURDAY  5:00 PM
SUNDAY  7:45 AM  |  9:00 AM  |  11:00 AM
---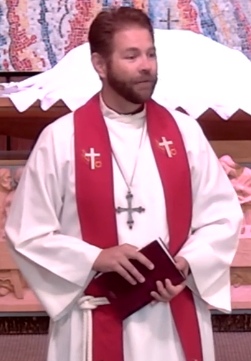 ---
Pastor Paul Finley
Greetings and blessings in Christ to all of you! I am Paul Finley, Head Pastor at Lutheran Church of the Cross Ministries, and we welcome you to our community here at Laguna Woods. We are a church for all generations and we want to share the Good News of the Gospel with the world around us. Come join us!
---
Located in the city of Laguna Woods, California we have a passion for bringing the message of Jesus to our community. We provide programs designed to help and serve these families, including our Preschool that is located on the same campus.
---
"But he, willing to justify himself, said unto Jesus. "And who is my neighbor?"
---
At our Laguna Woods campus you will find a more traditional service. When you walk in you will find a rich environment of music and a beautiful sanctuary. We have an order of service that includes Holy Communion, group singing, hand bells, choirs, and a sermon provided by a Pastor.
Located off Interstate 5 in Southern Orange County, California.  All are welcome.
---